What is MORSE?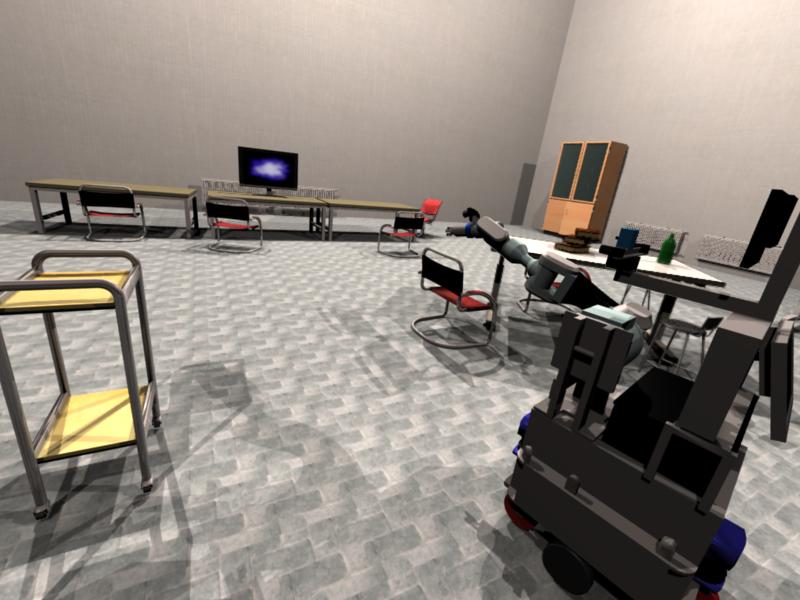 MORSE is an generic simulator for academic robotics. It focuses on realistic 3D simulation of small to large environments, indoor or outdoor, with one to tenths of autonomous robots.
MORSE can be entirely controlled from the command-line. Simulation scenes are generated from simple Python scripts.
MORSE comes with a set of standard sensors (cameras, laser scanner, GPS, odometry,...), actuators (speed controllers, high-level waypoints controllers, generic joint controllers) and robotic bases (quadrotors, ATRV, Pioneer3DX, generic 4 wheel vehicle, PR2,...). New ones can easily be added.
MORSE rendering is based on the Blender Game Engine. The OpenGL-based Game Engine supports shaders, provides advanced lightning options, supports multi-texturing, and use the state-of-the-art Bullet library for physics simulation.